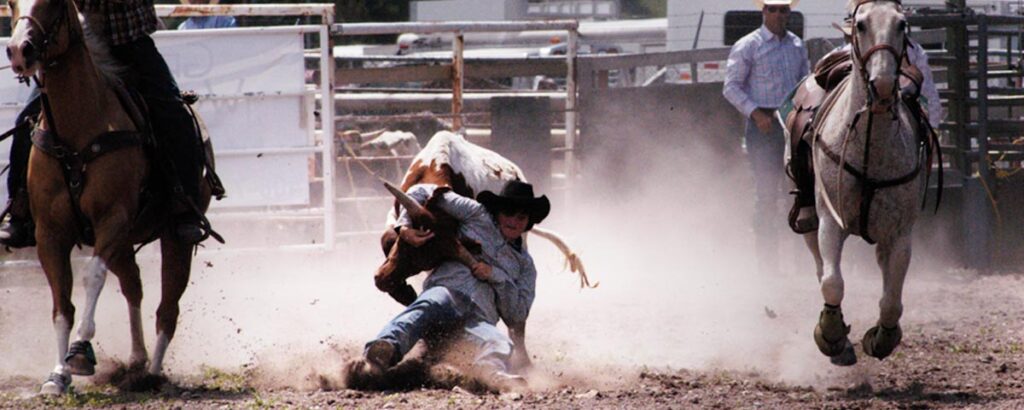 Steer wrestling, also known as bulldogging, is one of the most exciting events in rodeo. The adrenaline-filled competition pits cowboy against steer in a thrilling test of strength and skill. The cowboy must leap from a galloping horse onto the back of a running steer, take control of the animal, and wrestle it to the ground.
To succeed in steer wrestling, the cowboy must be fearless, agile, and quick-thinking. The cowboy must first sprint down the rodeo arena on horseback, chasing after the steer that has been released from an adjacent chute. As he catches up to the steer, he must lean from his galloping horse and grasp the steer's horns, transferring his weight to the animal's neck. With one hand on the near horn and the other elbow hooked over the far horn, the cowboy then slides off his horse and twists the steer's head to one side, forcing it to fall to the ground.
Steer wrestling is a thrilling event to watch, and the Arlee Rodeo is the perfect place to experience it. Come and witness the excitement of bulldogging firsthand, as cowboys compete for the fastest time and the chance to become rodeo champions. With its rich rodeo heritage and breathtaking scenery, Arlee is the perfect place to experience the thrill of the Old West. Don't miss out on the excitement – come visit us at the Arlee Rodeo!