Welcome to Finley Lakes, a beautiful destination located near Arlee, Montana! As you explore the natural beauty of this region, be sure to keep an eye out for the local wildlife – including bears!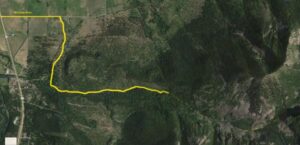 In particular, be aware that bears are more active in the fall, so it's important to take precautions to avoid any unwanted encounters. But don't let that scare you away – with its picturesque lakes and stunning scenery, Finley Lakes is a truly magical destination.
Whether you're looking for a peaceful escape from the city or an exciting adventure in the great outdoors, Finley Lakes has something for everyone. So why not plan your visit today and experience the beauty of Montana for yourself? Just remember to keep an eye out for those bears!